I've had my Pro Blo rollers for a while now and while I've used and LOVED them on my clients I have never actually used them on myself. I knew I could do a curly blowdry on a client with my eyes closed but I was afraid to try it on myself in case I got them tangled or something. I suppose I didn't want to risk hurting my gorgeous Gold Fever hair extensions…
How wrong was I! The rollers glided into and out of my hair effortlessly. I had my whole head curled and pinned in 10 minutes. Then I left them to set for 30mins while I did some less glamorous jobs like washing, making dinner etc…. When I took them out I had big bouncy voluminous hair! Now, I know you're all thinking that's grand for me being a hairdresser but honestly, they are so well designed and easy to use that anyone could do it. My favourite part is that you can get work done, do your makeup, read a book or whatever, while the rollers are doing all the work on your hair.
The detachable handle is genius and the results will make you feel like your handling a magic wand… we all love that feeling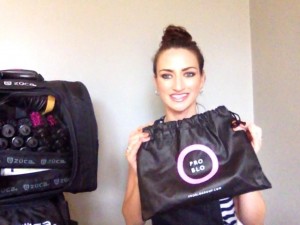 Step 1: Wash and towel dry your hair, for this tutorial I used the new JOICO Color Infuse Brown. This gave my brown hair more richness and shine and didn't weigh it down. I then sprayed with my favourite pre:styling spray Bumble and Bumble Thickening Spray.51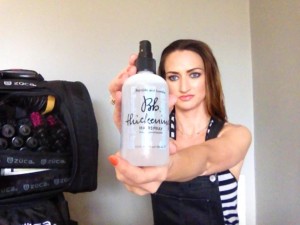 Step 2: Blast your hair to take the heavy wet out and section the underneath like you would doing a normal blow-dry.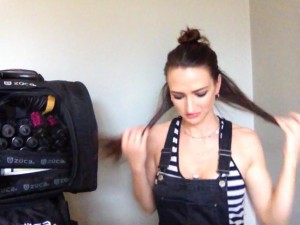 Next, using your dryer and a Pro Blo brush roll the brush up your hair, detach the handle and grip in place.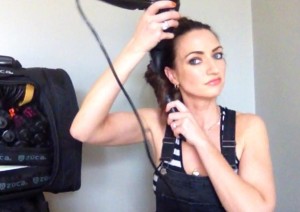 Step 3: Continue this process throughout your hair, blasting heat on each roller once they're gripped in place. Direction of the roller doesn't really matter once they feel comfortable and secure. I tend to work all mine away from the face.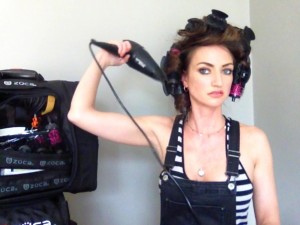 Step 4: When all your rollers are in give a final blast with the hairdryer and leave them to cool for as long as you have really… 20 mins for volume and flicks and longer for bigger bouncer hair.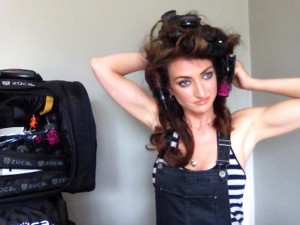 Step 5: Removing the rollers, I like to give it a little blast with heat and then take out all the grips one by one. I then go back and take out the rollers. I finished with Bumble and Bumble thickening creme contour on my baby hairs and spray de mode hairspray.
Here is a little video I put together of the process…. Enjoy!
Part 1: Pro Blo technique
Part 2: The end result
I'd love to hear your feedback!
-Tori