Have you ever wondered how the Kardashians can go from this: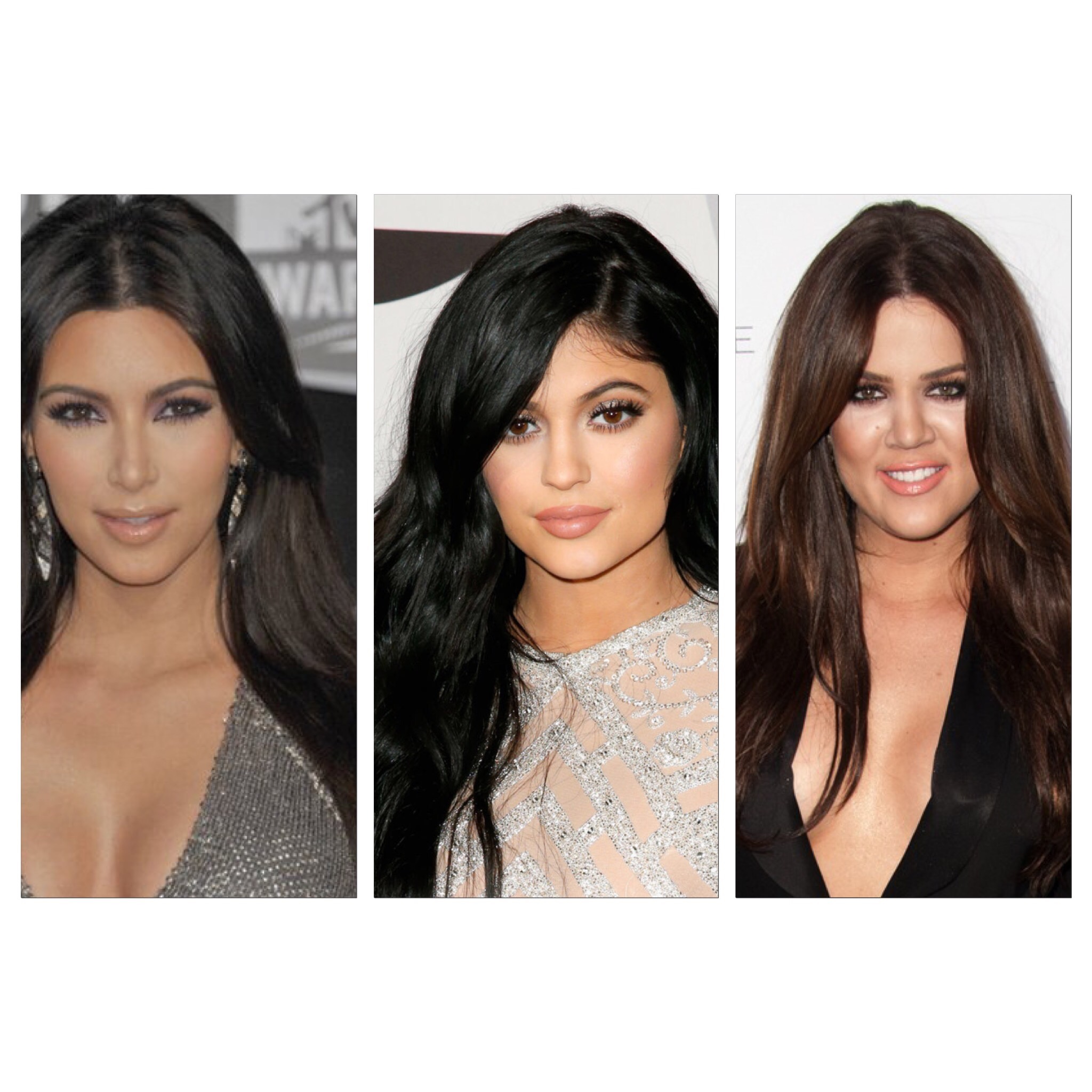 to this….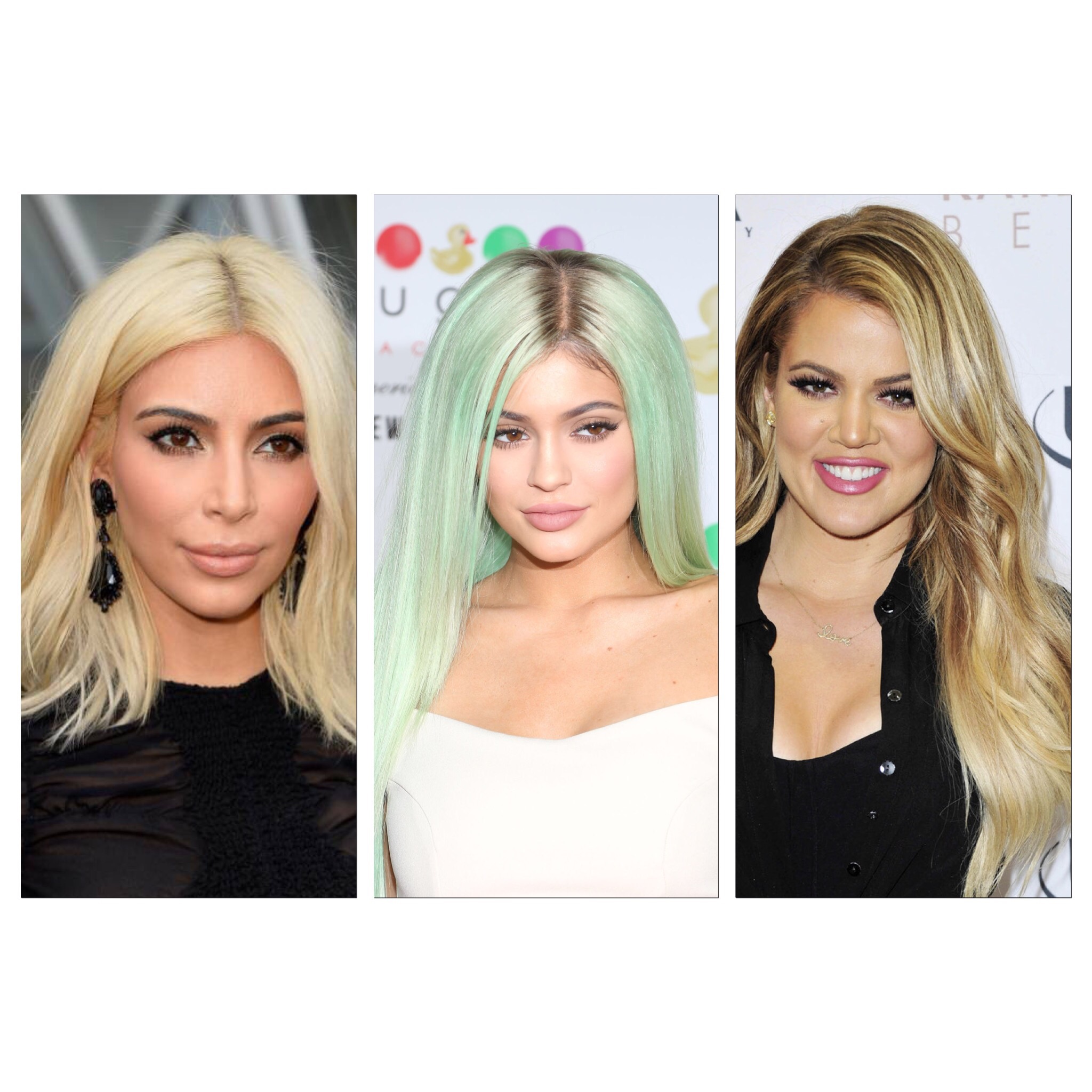 And still have hair at the end of if??? Well, OLAPLEX is this answer and it's taken the celeb world by storm, along with Jennifer Lopez and Gwenyth Paltrow to name but a few.
This wonder treatment is a salon treatment that can bring you from brunette to blonde and back again in one sitting. This has never been done before and as anyone who has been through a colour change knows, it's never a one time process. OLAPLEX makes it possible.
Without getting too technical this product was developed in California by Dean Christal and designed by scientists Dr Eric Pressly PHD in Materials and Dr Craig Hawker PHD in Chemistry.
OLAPLEX is a single active ingredient, designed to reconnect the disulfi de sulfur bonds broken by the process of permanent hair coloring and lightening. OLAPLEX is free of silicones, oils, aldehydes and parabens.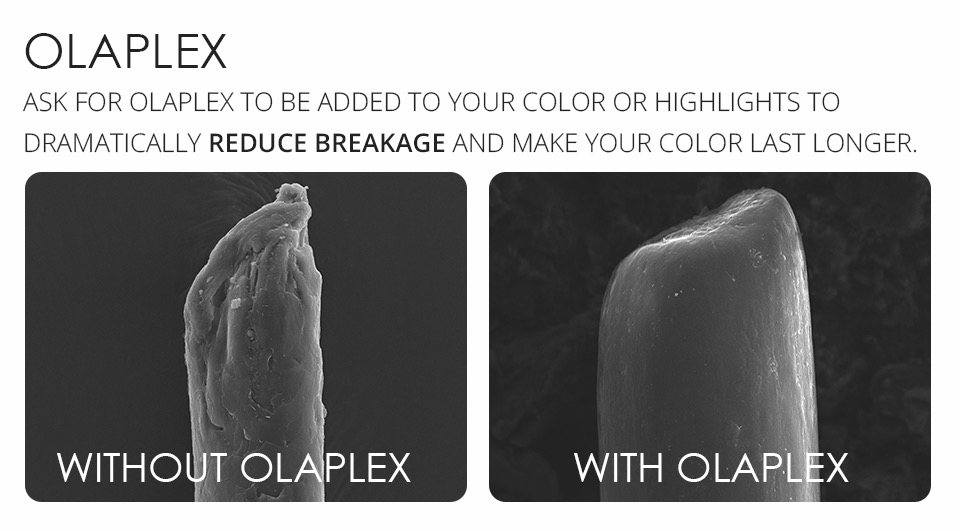 In a nutshell it restores the hair back to its virgin state when added to colour so it's possible to change your hair as often as you like! It can also be used as a conditioning treatment to restore damaged hair or to protect hair during the chemical straightening process.
I have always wished for a product like this to come to fruition and after receiving so many enquiries from people asking about it I had to try it for myself.
I have used it on a few of my colour clients and will continue to use it to gather up some more before and afters for you but here a few of my favourites…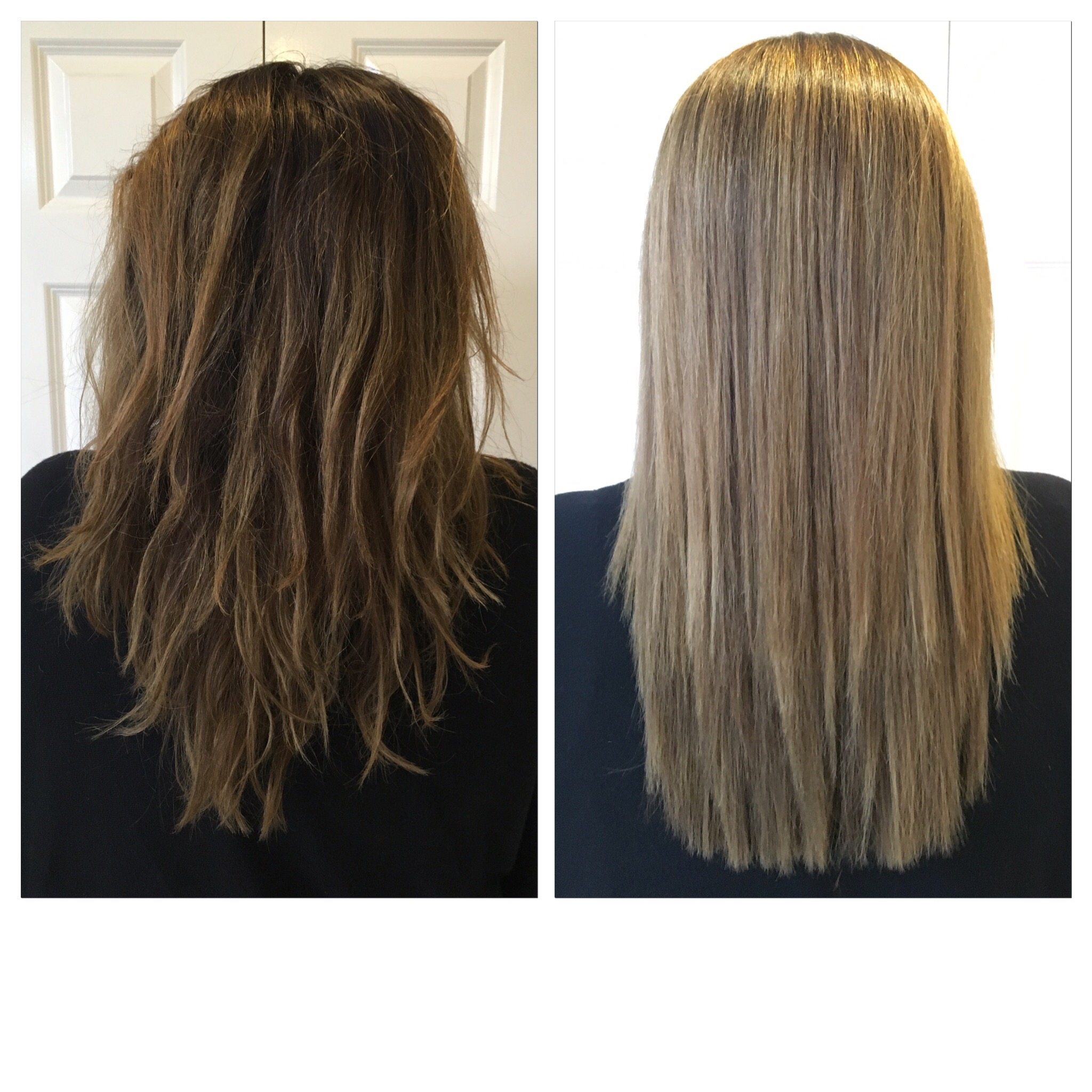 My model for this job had a build up of some dodgy holiday colour disasters and over processing so she was a perfect candidate for OLAPLEX. As you can see after one go her hair is restored, shiny and silky. Such an amazing result if I do say so myself!
What I used:
L'oreal Majirel 7 on roots with 20 vol and OLAPLEX no.1
Fine highlights of pre lightener with 30vol and OLAPLEX no.1
L'oreal Diacolour Richesse no.8 with developer and OLAPLEX no.1 all over followed by OLAPLEX no.2.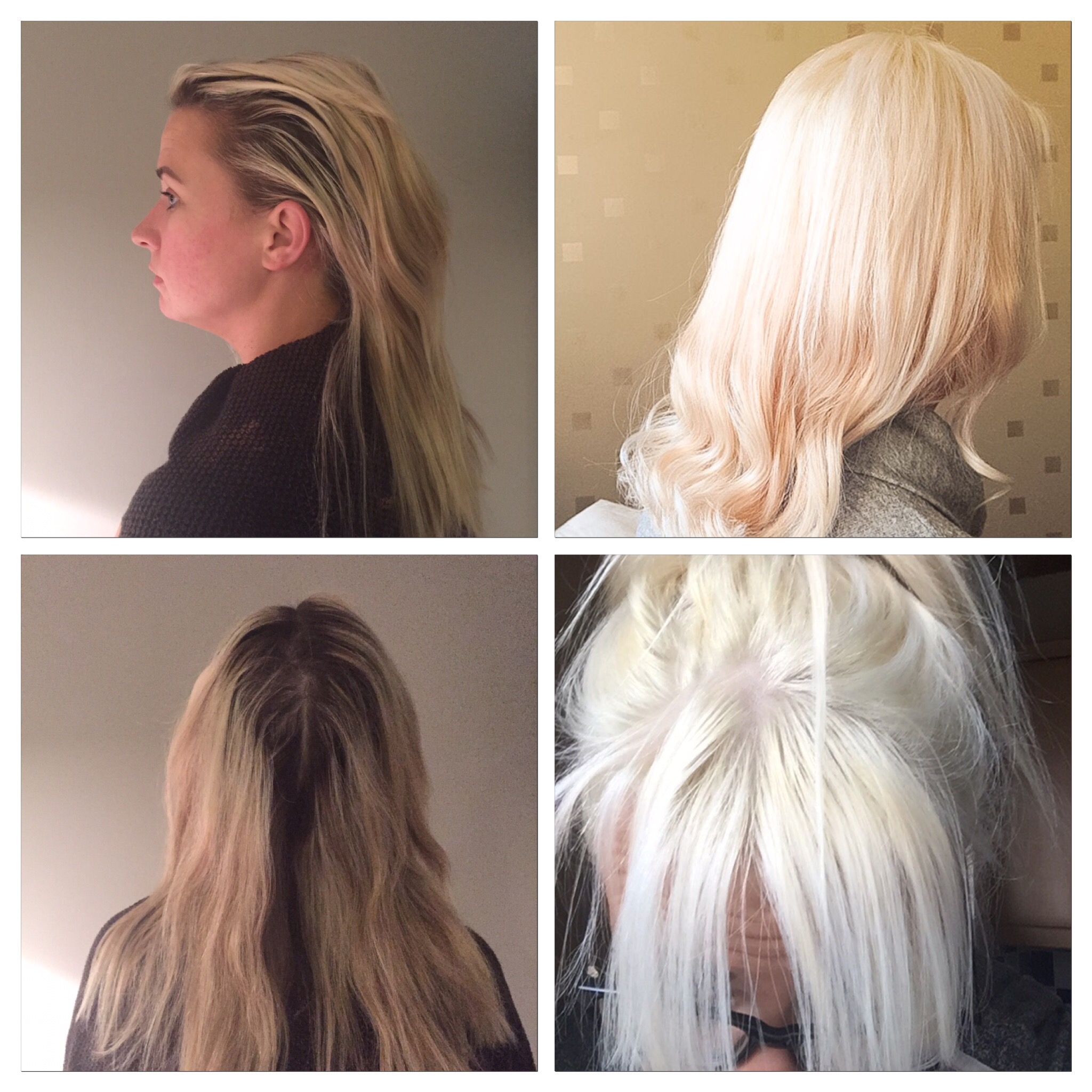 This one was a tricky one and I have to say I was pretty reluctant to trust OLAPLEX completely for this. Thank god my model was brave and I went for it.
She wanted to go from a full head of meche highlights to an all over bleach tint and to have the colour as even as possible…. This meant bringing the bleach through to the ends which every hairdresser knows is against the rules! OLAPLEX made it possible even though my models hair is prone to breakage and the colour speaks for itself!
What I used:
L'oreal Blonde Studio with 30vol and OLAPLEX no.1
Followed by L'oreal Majirel 10 1/2.1 with 20vol and OLAPLEX no.1 finishing with OLAPLEX no.2
OLAPLEX is available as a colour treatment or if you feel your hair needs a new lease of life. I would recommend everyone try it out whether you have coloured/processed hair or not. The results are amazing.
Available from my local salon Black Amber and with 1200 salons presently ordering it in Ireland, it should be easy to find. Prices may differ from salon-to-salon but varying from around €30 as an add on to your hair service it is well worth that and more!
(Images: www.mtv.com, www.metro.co.uk, www.reveal.co.uk, www.pinterest.com, www.harpersbazaar.com, www.cosmopolitan.com)