On this morning's Ireland AM I talked through some summer hair essentials and showed a very quick and easy boho style braided look perfect for summer days and unwashed hair!
Here is the video :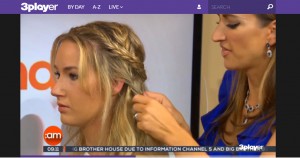 What I used:
•DAFNI straightening hairbrush €199, available here.
•Dyson supersonic hairdryer, €399 only available from Arnotts.
•Pro blo brushes €35.
•Ego boost travel hairdryer and straightener €48.95
•Revlon equave sun protection detangling conditioner €14.99
•Kardashian beauty dry conditioner €10.46
•Moroccan oil restorative hair masque €39.90
•Alfaparf precious nature conditioning mask €16.50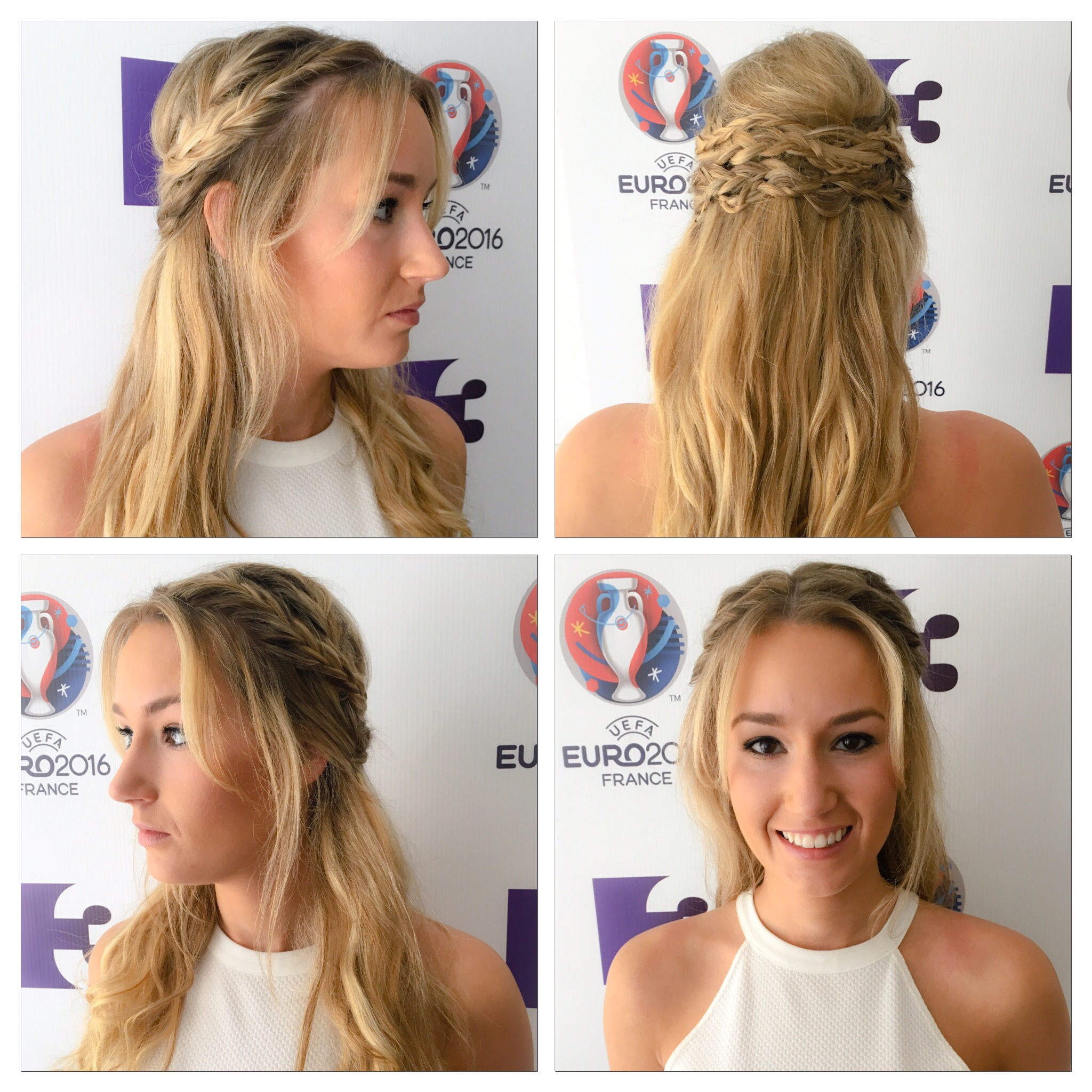 Step-by-step on my summer braided look:
Step 1: Wave hair whichever way is easiest for you, I used brushes and the Dyson Supersonic hairdryer for a sleeker more polished finish but this look can be done just as nice using a wand or GHD or even using your own natural waves.
Step 2: Do two loose plaits at the front of your hair and another two slightly bigger than the others behind them. Pull each braid apart to give a fuller effect.
Step 3: Using dry shampoo and a bit of back combing if necessary pull the crown up slightly and secure with Bobby pins.
Step 4: Take the bigger plait and pin it over the bobby pins to conceal them, then tuck the end of the braid underneath.
Step 5: Take the smaller plait and drape it across the other one pinning it above it.
If you feel like it you could add a third plait as I did but it's not necessary.
This is a foolproof style as its plaited loosely, there's no French braids so anyone can do it!
–Tori xx.