On Ireland AM I showed how to recreate 2 simple and very effective hairstyles for your little princesses ahead of Communion season.
A lot of Holy Communions fall on Sundays and with salons closed and the early start it's hard to get to a salon so I've simplified my 2 Holy communion hairstyles into a step by step guide for you to follow.
Here is the video and steps below:
Braided beauty:
Curl hair in whichever way holds best. Sleeping in rollers generally holds better than applying heat but if your daughter won't do it a curling iron and pinned curls will work (always use a heat protector on children's hair.)
Step 1: Part the hair down the middle or side. Section both sides into half pig tails leaving the underneath loose. If you didn't curl the night before then wand your curl and pin in place until cooled, continue this process throughout the
head.
Step 2: Start a braid on one side of the head bringing it back to the back of the head and pin. This works with ordinary plaits or French braids.
Step 3: Do the same on the other side.
Step 4: Tuck the ends of the braids underneath each other or wrap into a little bun. Whichever you prefer the look of.
Step 5: Remove your pin curls, finish with spray and add some decorative clips or flowers. Mine are from Jules Bridal Jewellery in Blackrock.
Braided bun:
Not everyone feels comfortable using heated appliances on their children so this style is great for natural hair whether it be straight,curly, fine or thick.
Step 1: Section the front of the hair and pin out of the way.
Step 2: Pull the rest of the hair into a low ponytail.
Step 3: Back comb your ponytail and smooth it down tucking underneath and pin in place.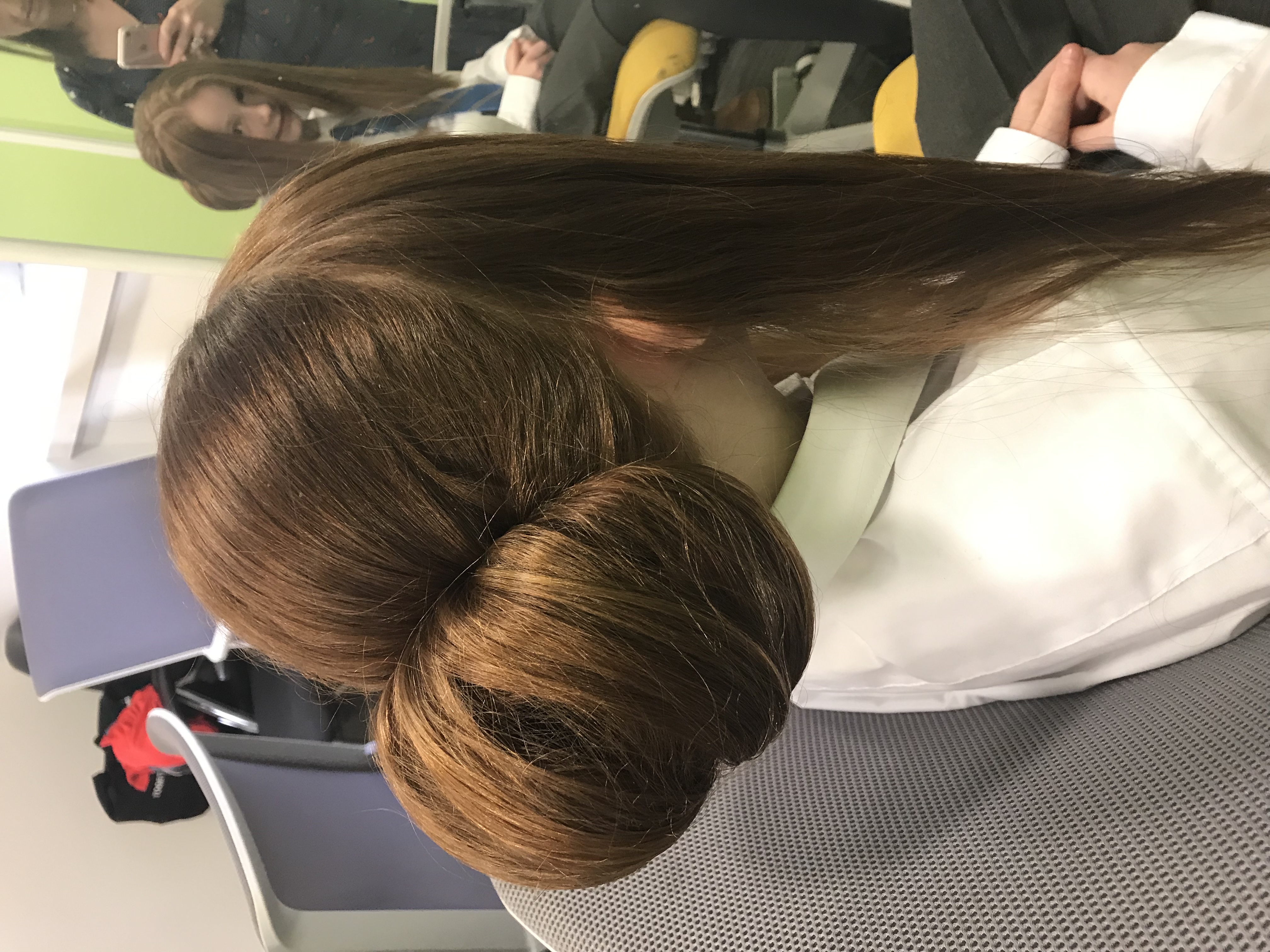 Step 4: Braid or twist the sides and bring them back across the top of the ponytail to cover the band criss crossing across the bun.
Step 5: Spritz with hairspray and finish with a hair comb or pins.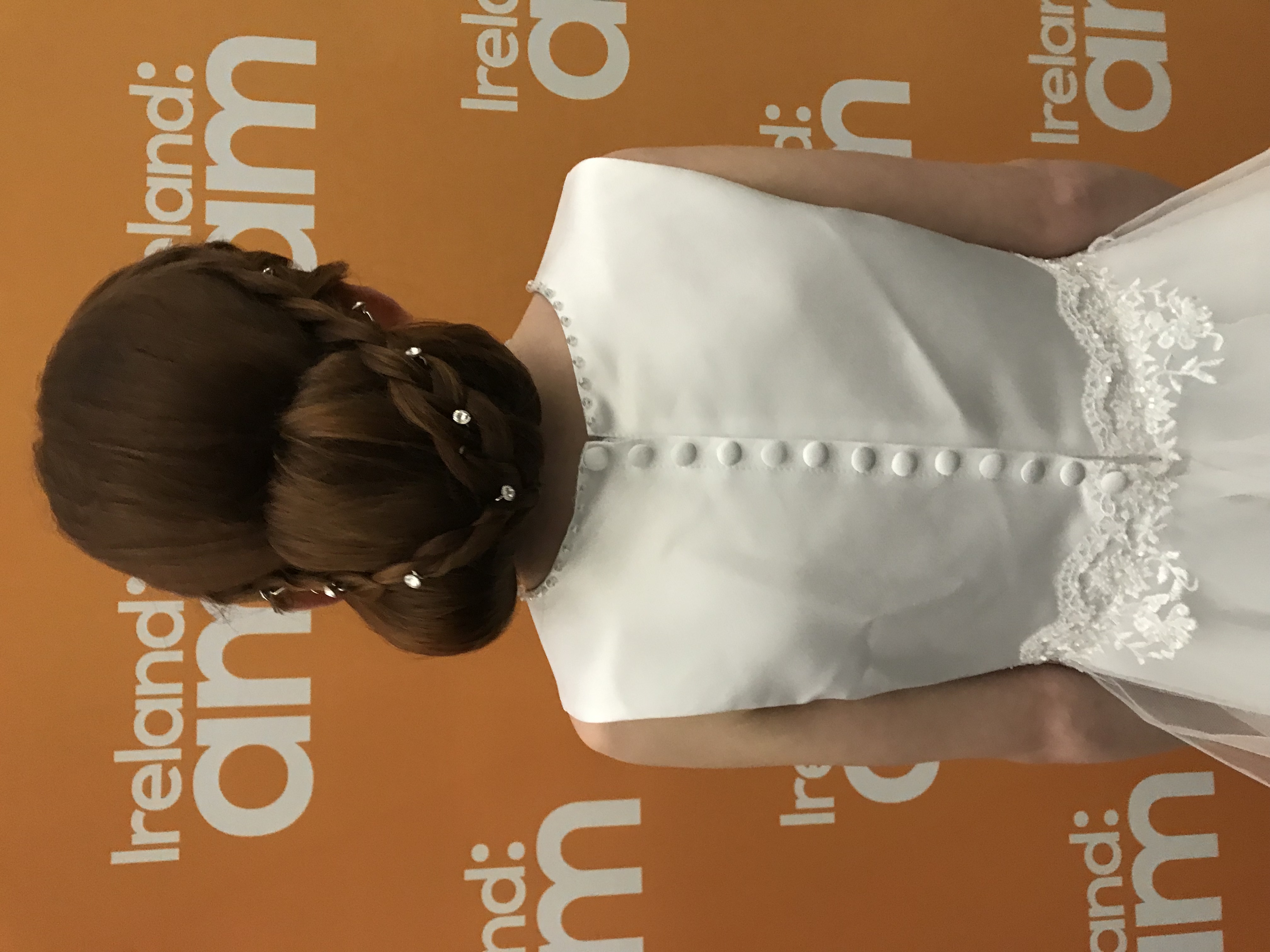 Some Holy Communion hair tips.
Curling hair is always very popular however, children's hair is a very different texture to ours and a lot of the time won't hold a curl, try using your child's natural hair for the style that you choose.
Keep the hair off the face as much as you can with clips, hairband or an updo. They can't be expected to sit still all day to save a hairstyle.
Always wash your child's hair the night before it saves on time and generally holds whatever style you choose better if it's not too soft.
The beautiful dresses and shoes were courtesy of Elliott Chambers Dundrum 😍
Now here's some pics from the mornings fun….
–Tori x