Ahead of Ireland's most exciting festival Electric Picnic this weekend I decided to hook you girls up with a hairstyle a day with minimal effort, it's like you'll have me in your backpacks for the weekend!
Whenever I attend EP I do one hairstyle for day 1 that morphs into another hairstyle for day 2 that morphs into another hairstyle for day 3….. Now you've no need to worry about having to wash and blowdry your hair!
I will show you how to glamourise simplified on this segment from this mornings Ireland AM :
http://www.tv3.ie/3player/show/809/113519/0/FussFree-Festival-Hair
Day 1. Boho Braids:
Friday's hair is washed and braided into 2 French braids (or Dutch braids) and finished with hairspray. I like to decorate with a Hair vine like in the video or a bindi for this one.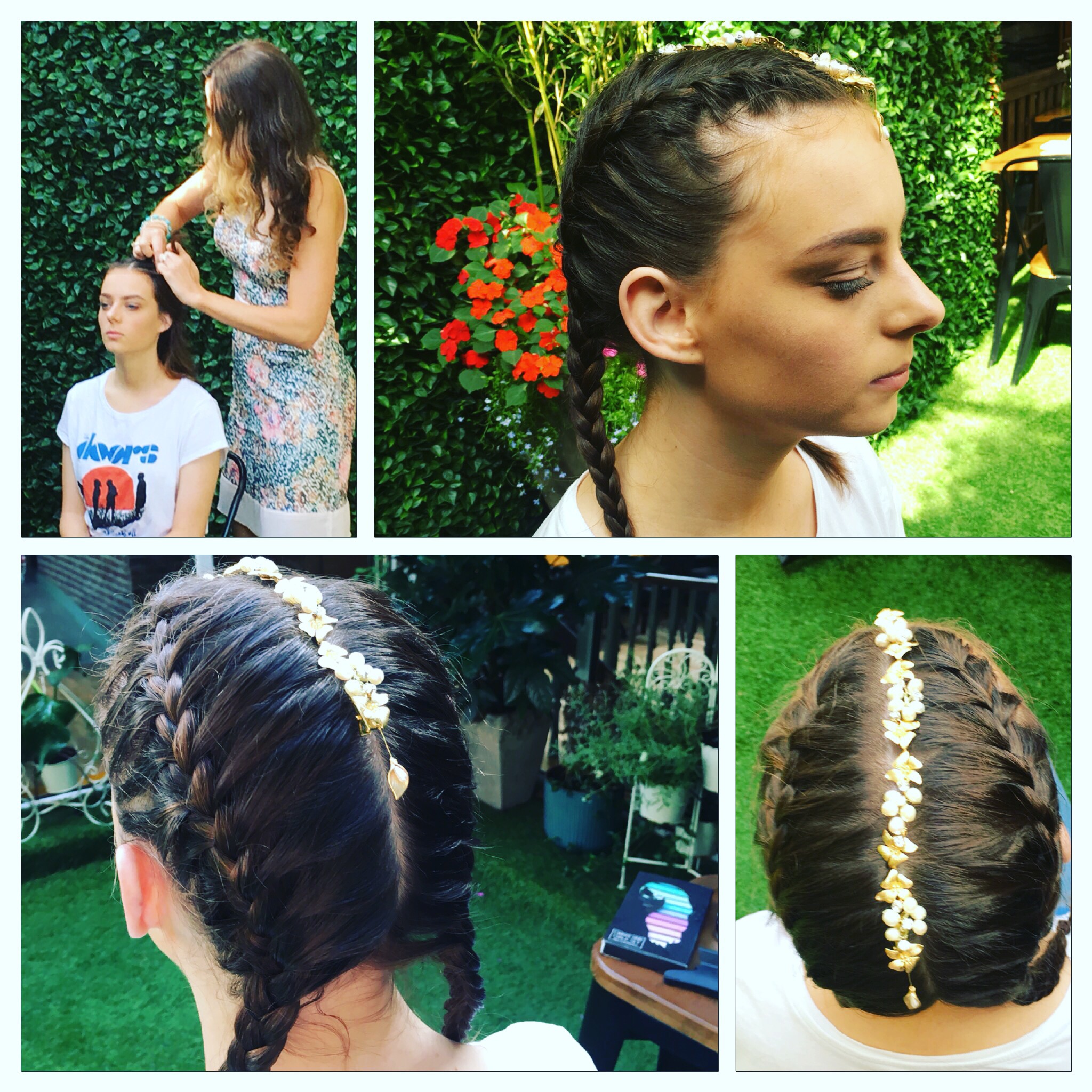 Celeb inspo Kylie Jenner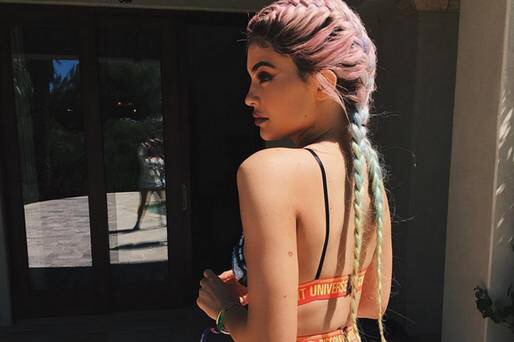 Day 2. Flower Crown:
Saturdays hair is slept on and probably a bit frizzy or messy. Place a Flower Crown on your head (any excuse to wear one of these!) and unravel your plaits from the nape down. Spray the loose bits with hair glitter or Coloured Sprays or use Hair Chalks and then wrap them around your band securing the ends with Clips. It's so easy and looks really effective.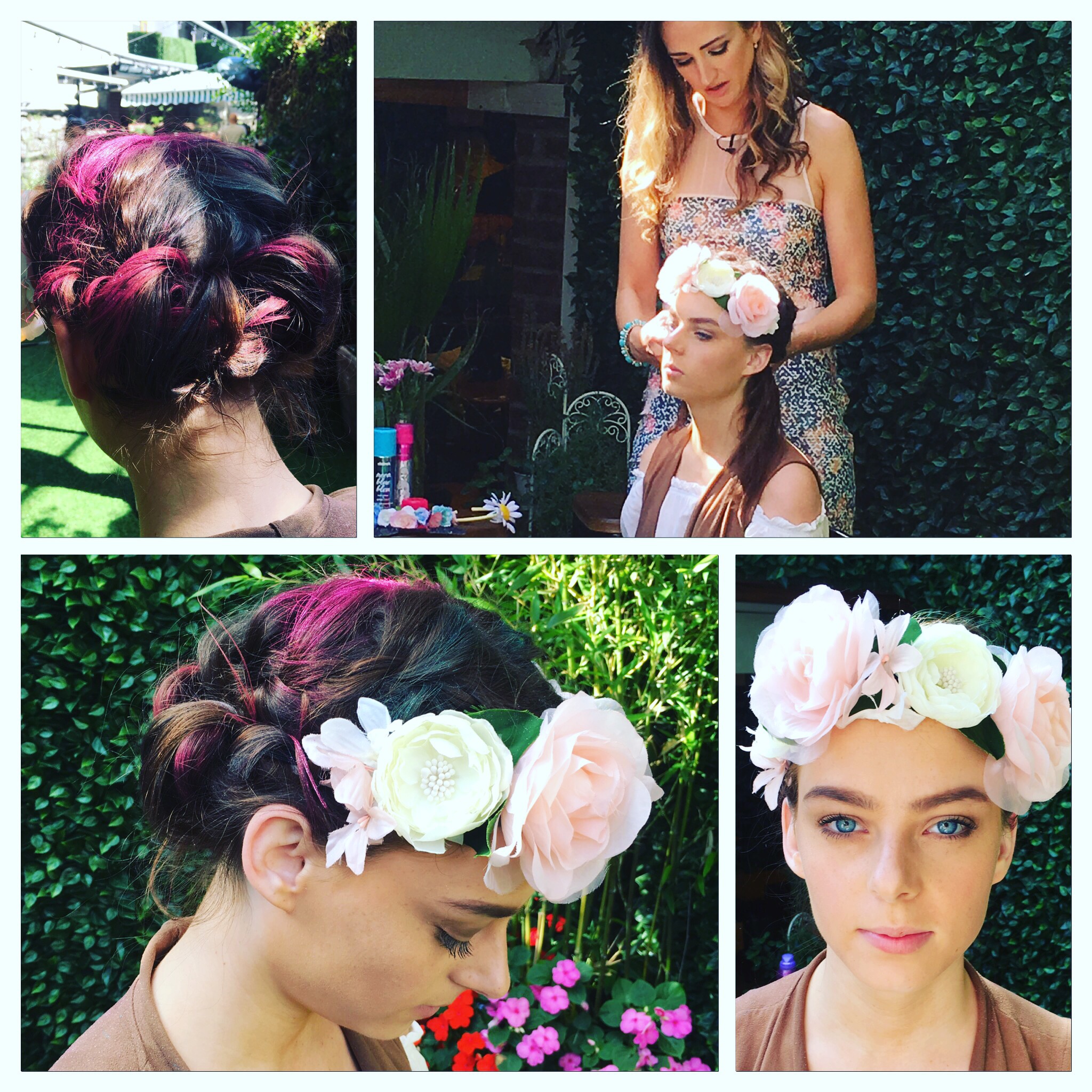 Celeb inspo Beyonce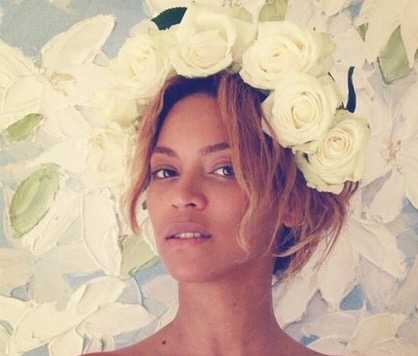 Day 3. Punky Rainbow Plaits:
On Sunday your hair is looking a little worse for wear and needs a wash but only a few more hours left of trying to make it look good! Bring in the glitter sprays the coloured sprays and the texture sprays for this Rainbow Hair trend sported by most celebs at Coachella this year. For this look I scrunched and messed up the waves left from our 2 day braids using JOICO hair shake. I then plaited the 2 frizzy sides bits and joined them in one big plait down the back of the hair. I sprayed coloured spray randomly on the plaits must mostly down the parting to disguise the greasy roots. Play around with it, have fun but make sure you bring plenty of baby wipes!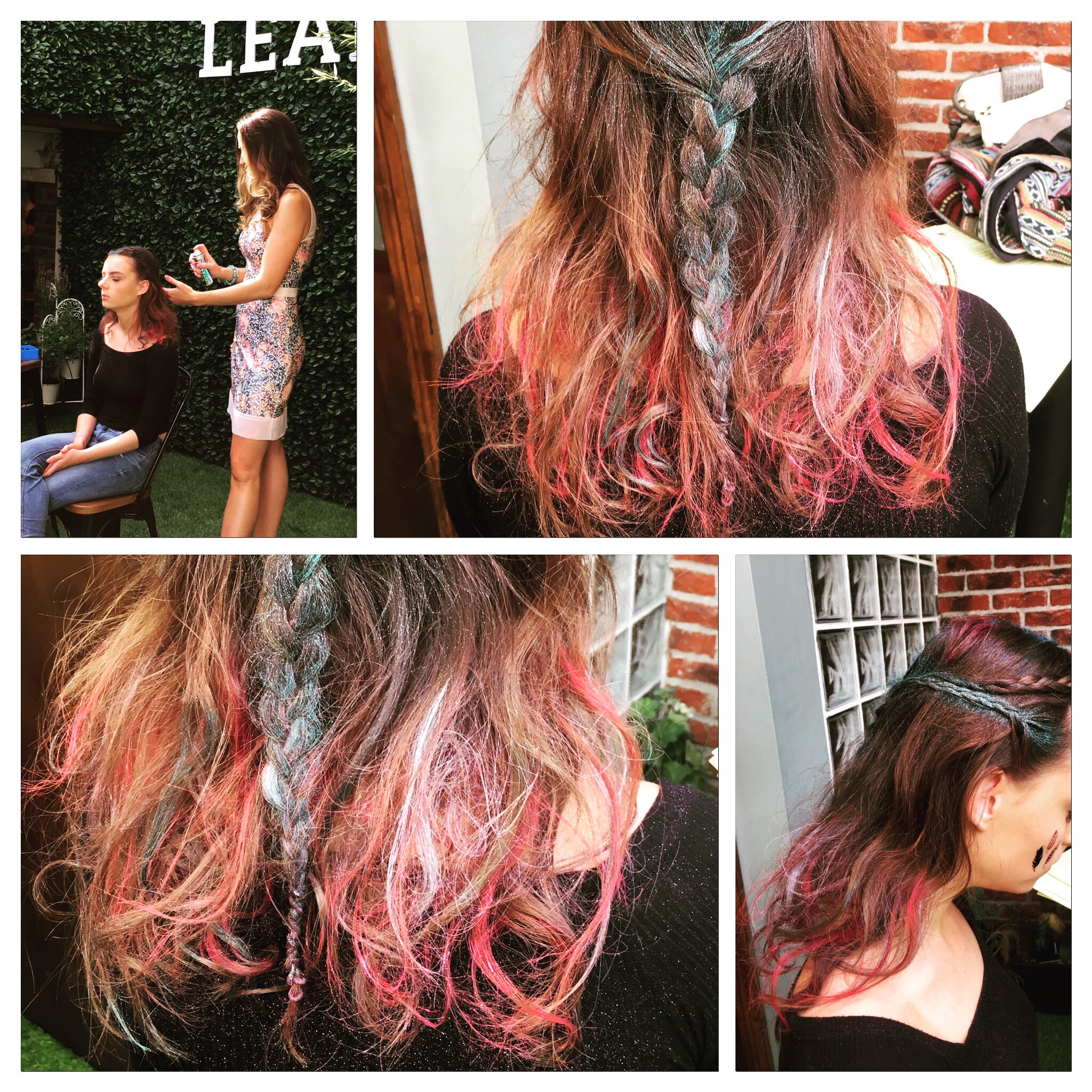 Celeb inspo Rita Ora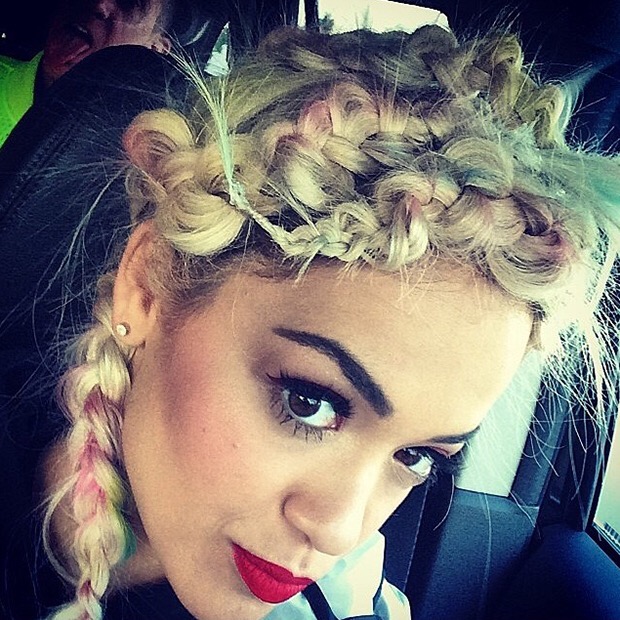 Hair Essentials I recommend for your weekend bag:
* Dry Shampoo
* Hair clips
* Hairspray
* Tail comb
* Coloured spray
* Flower crown
Enjoy the festival, post some pics of your hairstyles and tag #torikeane
-Tori x
(Images: www.vogue.com, www.blowltd.com, www.cosmopolitan.com)
Tori keane accepts no payment for blog posts, all my opinions/ reviews, good or bad are my own.
Bloggers should always be honest about what products they are endorsing.