Hopefully most of you are sorted for your Christmas shopping.  However, if you're like me and wondering where has December gone, fret not, I have compiled a list of Christmas gift ideas for any lucky lady in your life.  A girl would be delighted to receive any of these- Guaranteed!
Luxury "spoil her" gifts: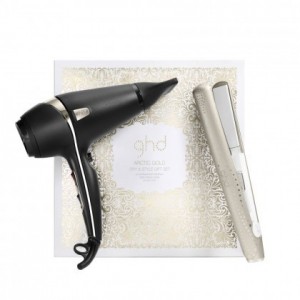 Every Christmas I get excited about what Ghd are going to tempt us with and every year they do not disappoint.  The beautiful Ghd Dry and Style gift set contains everything a girl needs to create the ultimate party look.  This beautifully presented gift set includes the Ghd arctic gold V styler and Ghd air arctic gold hairdryer, co-ordinating motif heat mat and arctic gold gift box.  Buy here and at Peter Mark and selected salons. Sold separately the Ghd is €160 and the dryer is €129 so the gift set is a great price at €245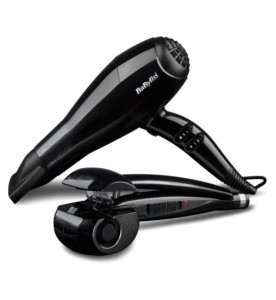 Babyliss diamond radiance curl secret and hair dryer shine collection, it's a mouthful but it's limited edition and worth every penny!   It contains a professional style hairdryer and the wonderous curl secret.  A steal at €169.99 reduced from €259.99 Buy here. The Babyliss curl secret alone retails at €169.99 so it's a great set to receive as us girls don't spoil ourselves enough!
Extra (amazing) gifts on the side: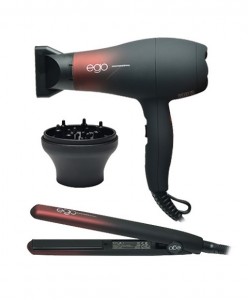 Ego trip Ego Professional Little Ego Hairdryer, Little Ego Styling Iron and Ego Professional Little Diffuser gift set. I posted a photo on Instagram of this and everybody loved it, it's the cutest lightest hairdryer I've seen and really packs a punch! Perfect for jet setters or people looking for a lightweight hairdryer.  The straightener is just as good as a big hair straightener and is as light as a feather.  This gift set is available nationwide in professional salons but if you're in a panic call 045856490 for local stockists in your area.  At €59.95 you can't go wrong.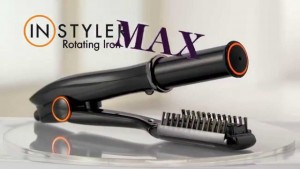 The Instyler Max, if you buy this your wife /girlfriend /best friend is going to love you forever!  In fact if you buy any of the Instyler products on this website you're doing good! This is the most advanced version of the Instyler as it has a 2way rotating barrel to go with the natural flow of your hair.  With the MAX, you can create straight and sleek styles or add incredible body and volume, beautiful soft curls or perfect beachy waves. It's only €99.99 and available to  Buy here.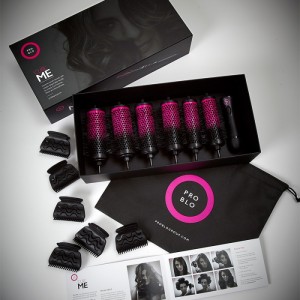 Pro Blo Curl me is the coolest idea ever and anyone that loves their curly blow-dries is going to die when they see this gift.  It's a curly blowdry in a box and is so easy to do yourself. It's ingenious, the brush barrel detaches from the handle so that you leave your brushes in to cool like they do in the salon and at €35 there's no excuse to not buy these! Buy here.
The best stocking fillers ever:
Everybody loves using luxury hair products and we don't always treat ourselves to the professional brands, at these prices we should! I've compiled a list of my own personal favourites for the women in your life: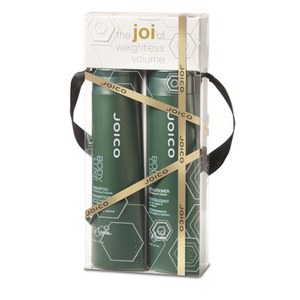 JOICO body luxe shampoo and conditioner gift set.  Add thickness and volume to your hair with this Body Luxe Duo Pack from Joico.  Ideal for fine to normal hair types, the body-boosting formulas allow you to achieve luscious locks from home.  Available from salons nationwide or there's 15% off today on Look fantastic.com


Bumble and bumble surf shampoo is great for all hair types and I love it, Surf Foam Wash Shampoo helps create body whilst softening hair and adding texture for enhanced natural waves. €26 in salons nationwide and From Boots online.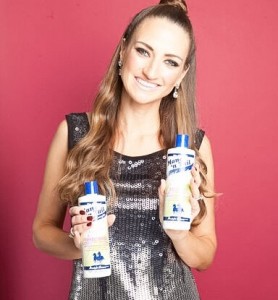 Mane n tail herbal essentials shampoo, conditioner and spray are a steal at prices starting from €8.95 and available from most good chemists just buy her the whole range!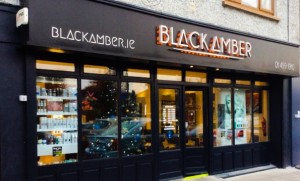 Don't forget to support local and buy her a voucher for her favourite hair salon.  Even us hairdressers need haircuts so if you're listening Santa here's mine Black Amber 😉
Happy shopping!
-Tori X